As we hop into the Year of the Rabbit, we wanted to share highlights from CASL programs that empower individuals and families in our global community.
Have questions about a CASL program or service? Contact us today.
1. Our Adult Day Service program is back in full swing
As of last summer, we have returned fully to in-person activities and are back to a busy, fun-packed daily schedule for older adults to enjoy. Each day, safe transportation is provided to and from our community center. Multiple nutritious, culturally-appropriate meals are served by our esteemed culinary professionals. The program is fully staffed with medical professionals on-site, including a registered nurse and social worker. Besides enjoying the company of fellow community members, games and other enrichment activities are planned every day to keep everyone engaged and comfortable in CASL's home-like setting.
Everyone's favorite part are the fun day trips that are planned throughout the year, like this recent one we took to Navy Pier!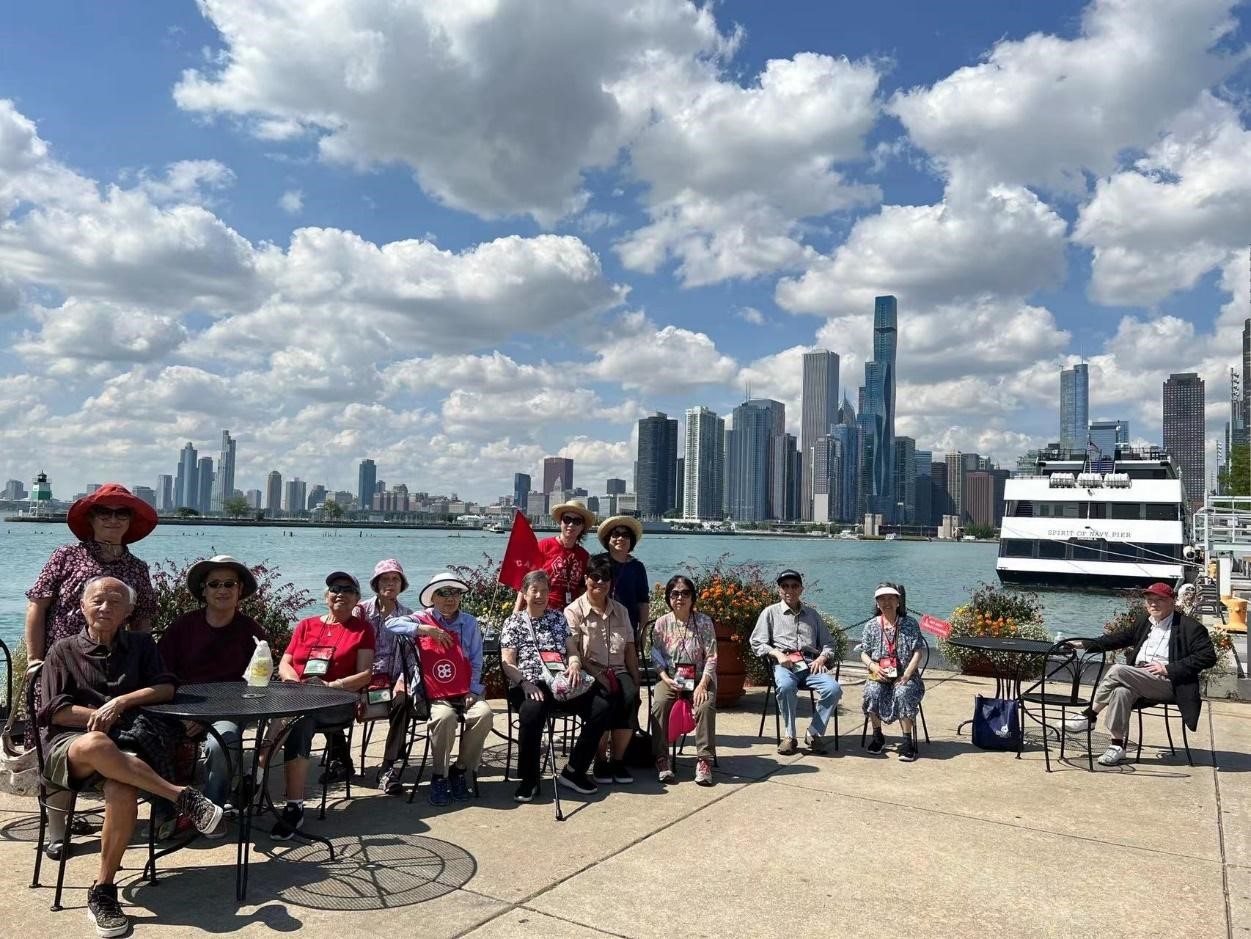 2. We've recently expanded our In-Home Service for seniors
Since 1983, CASL has been an industry leader in providing dignified, comprehensive in-home care services to community members. We know that needing extra support at home as you age is inevitable, and our person-centered, culturally competent approach to at-home care is focused on making our clients feel comfortable and engaged in their everyday lives. Cooking nutritious meals, helping with housework and exercise activities are just a few ways our in-home care professionals are trained to support you.
As we continue to expand our services to other nearby communities close to Chicago's Chinatown (where CASL is based) such as Bridgeport and Pilsen, we have staff who speak English, Chinese and Spanish. Caregivers are sensitive to your cultural traditions and receive mandated training on a regular basis. Please reach out to us for further details.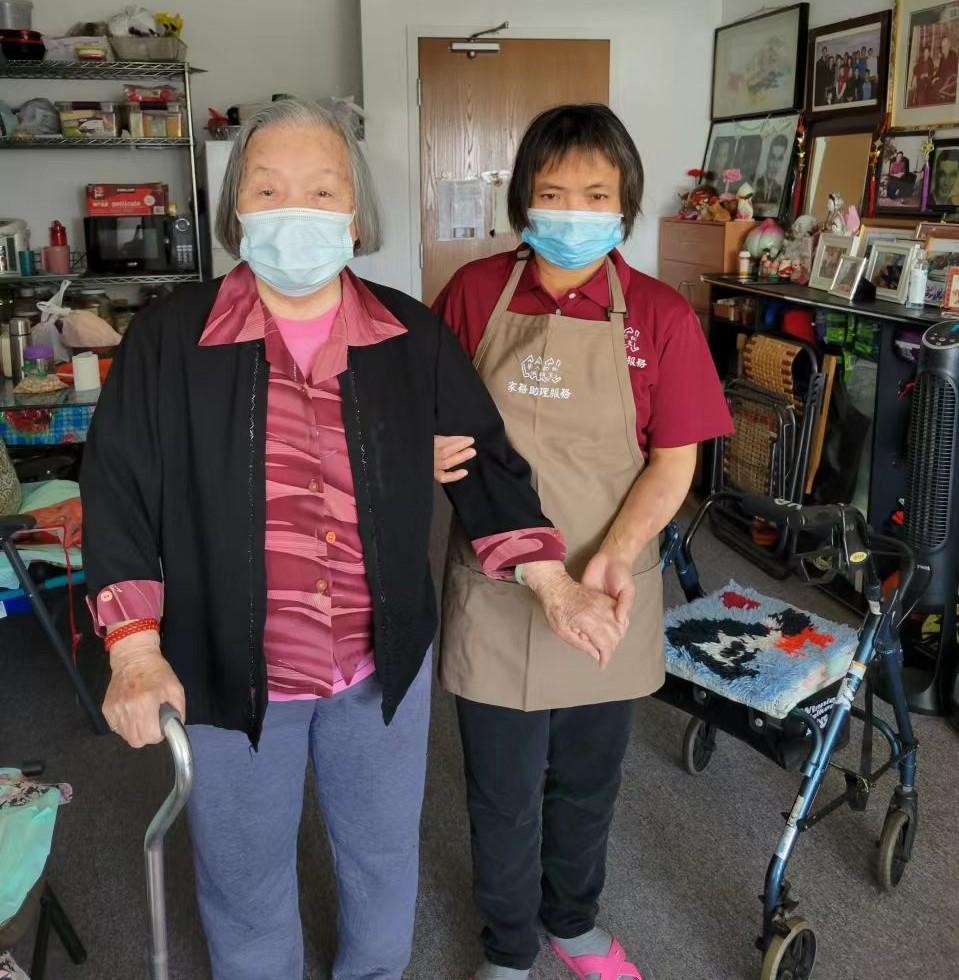 3. We're offering a new class to help your child prepare for school
Starting February 6, 2023, CASL's Early Learning Parent Cooperative program is hosting "School Time", weekly classes dedicated to helping prepare caregivers and children ages 0 to three years old for the school environment. Qualified teachers will help engage your child in an enriching and interactive learning environment that they'll learn to become excited to return to every day! Sign up now; there are still spaces left!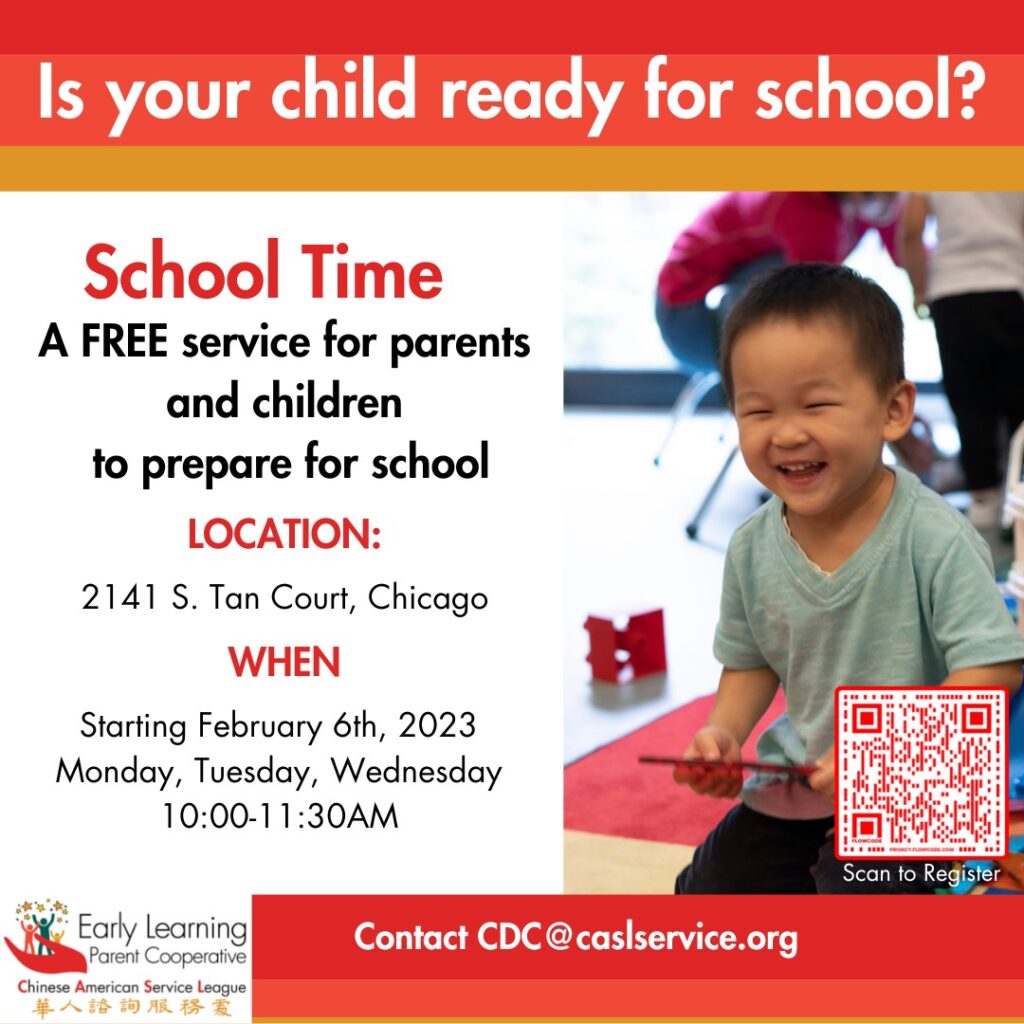 4. We're a community leader in promoting food security and plan to double our impact in 2023
Our Senior Meals Program, started in 2020 in response to the coronavirus pandemic's isolating effects on senior citizens, continues to expand this year. Currently, three meals are delivered to 350 seniors Monday through Friday. With the support of Senator Dick Durbin, CASL was able to secure an additional $1 million in funding for the program for 2023. With this increase, our goal is to double the program's impact by packaging and delivering approximately 9,000 meals per week to food insecure senior citizens in nearby communities.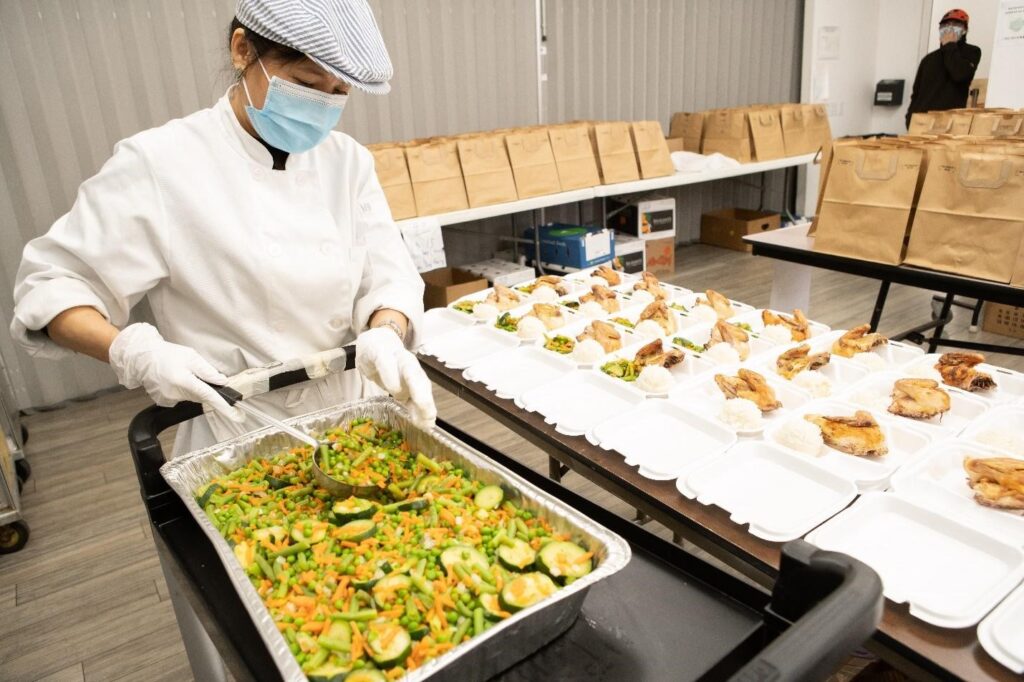 5. We're teaming up with other industry thought leaders invested in mobilizing the power of social determinants of health data to improve community health
CASL was proud to partner with five other organizations to administer social determinants of health surveys to AANHPI community members in 2022. The results showed us significant differences in how AANHPI individuals work, live, and maintain their health based on the resources available to them.
CASL's Social Impact and Policy Officer, David Li (below), wrote the inaugural report "Changing Tides", which presents background information, survey methodology, survey results, and recommendations moving forward. Access multiple versions of the report at ChangeInSight.org and learn more about how the information clearinghouse is turning this data into powerful community insights that can help shape future policy.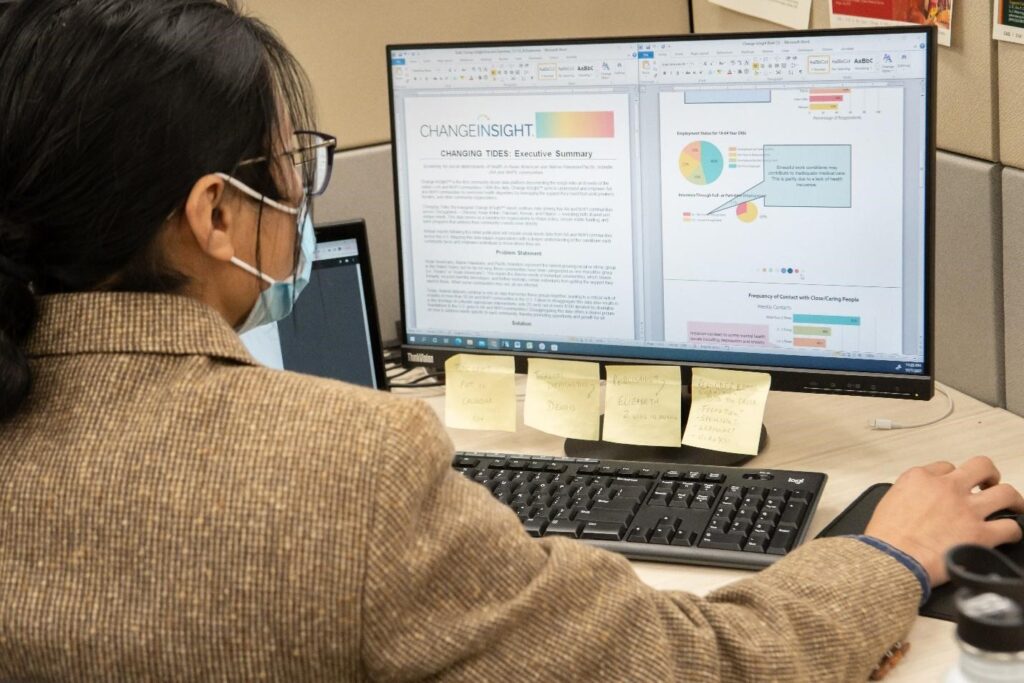 6. CASL offers a STEM scholarship for eligible Chinese American female students enrolled in STEM majors
The CASL STEM Scholarship provides $5,000 toward the cost of attending a college or university for a Chinese American female residing in Chicago's Chinatown, Bridgeport, Brighton Park, McKinley Park or Armour Square neighborhoods. The applicant must have a GPA higher than 3.0 or greater out of 4.0, be a U.S. citizen, and have plans to enroll full-time in a four-year degree program at a U.S. accredited, not-for- profit, private or public college/university. The applicant must also demonstrate financial need (annual household income of no more than $70,000).
The application will be available in the spring, but interested candidates can get started now by collecting their two letters of recommendation and starting their 300-word minimum personal essay. More information on scholarship application requirements can be found HERE.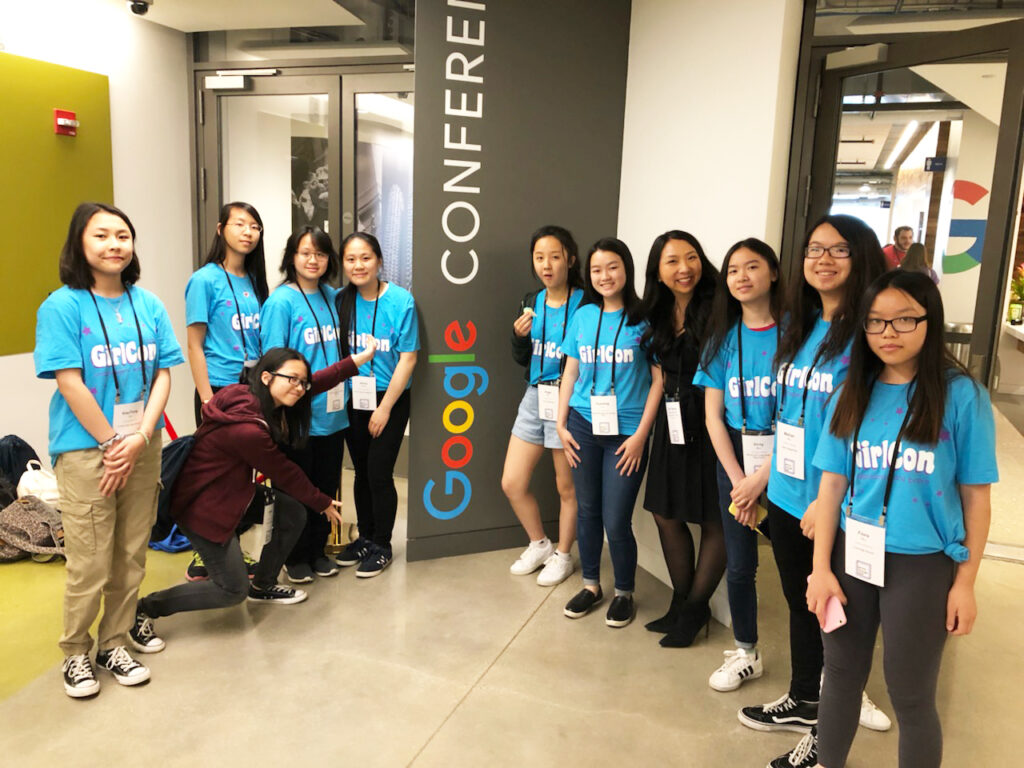 7. We're hiring!
Whether you're looking for guidance launching your culinary career, or you have interest in working for the largest social services agency serving Asian Americans in the Midwest, we've got you covered! View job openings HERE, or watch the video below to learn more about the services CASL provides.